A contender for the most beautiful street in Meknes?
This blog post has been divided into 2 parts, the first part depicting images from the street,  and the second images from the Zaouia.
I can find no information about the Saint Touhamiya el Oezzaniya.  I assume he originates from Ouezzane,  a town in the north well regarded for its Sufi spiritual credentials and Jewish heritage.  Ouezzane's sheikhs – the Ouezzani – were the spiritual leaders of the influential Tabiya brotherhood who for a time dominated that region of northern Morocco and was second only to the Sultan in terms of influence.. They were shereefs (descendants of the Prophet) and came in a direct line from the Idrissids, the first and founding dynasty of Morocco.  Moulay Abdallah es-Shereef ( who controversially married an English woman Emily Keane – who is credited with introducing vaccines into Morocco to combat widespread illness – a fascinating side story which can be explored here ) established a zaouia at Ouezzane, which became a great place of pilgrimage.  Touhamiya apparently derives from this lineage.
The Rue de Zaouia Touhamiya el Oezzaniya is painted and maintained by the residents of the alley.  The Zaouia Touhamiya el Oezzaniya,  midway down the alley and entered by beautiful golden doors,  is its jewel in its crown. This, as well as the resting place for the Saint, is a private cemetery and open only occasionally.
At present the street and Zaouia can only be enjoyed on these digital pages for its visual aesthetic qualities until more information can be determined.
The Street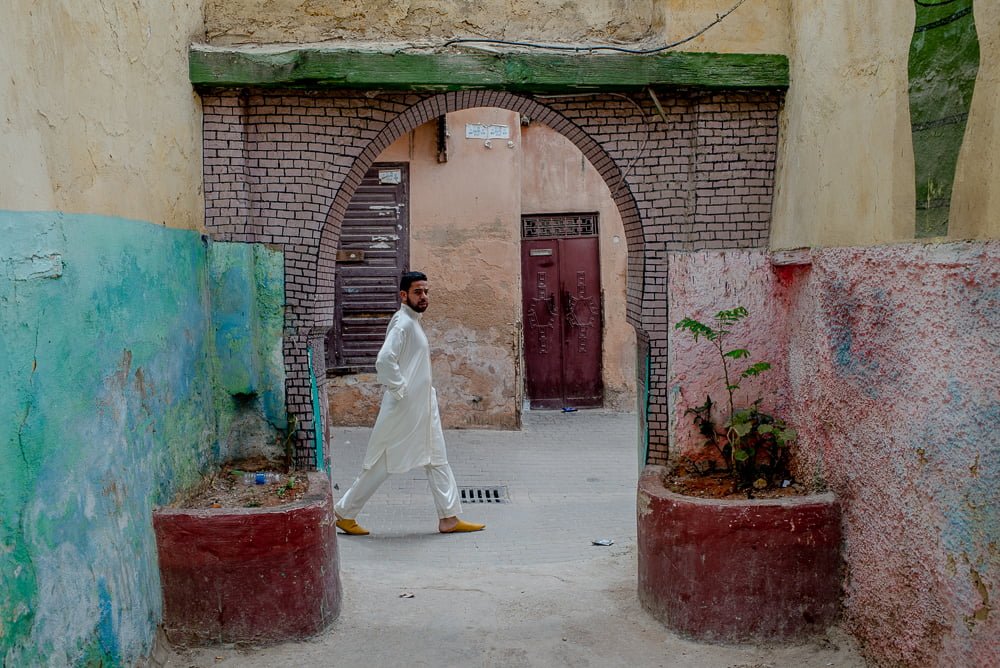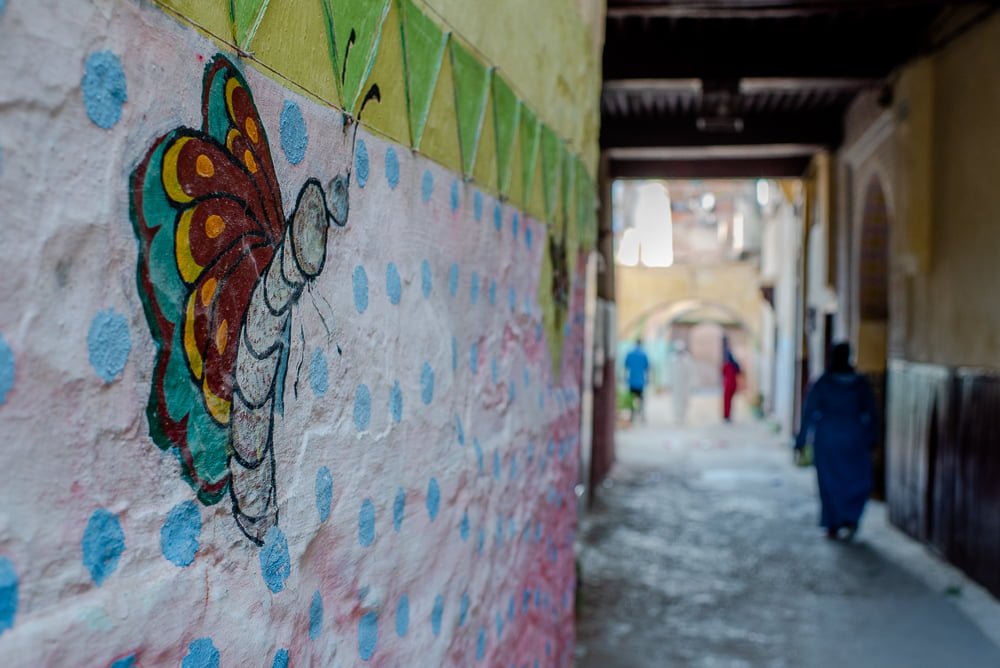 The Zaouia