Fes el-Jdid, the newer part of old-Fes established in 1276 by the Marinids and commonly called 'New Fes', is known mostly for its proximity to the Jewish mellah and cemetery, the first specifically Jewish area to be developed in Morocco. Fes el Jdid, standing well outside the famous medieval medina of Fes el Bali, has its own interesting medina, exploring which can bring unexpected pleasures.
Moroccan medinas have an array of colour design mostly associated with individual cities. Blue for Chefchaouen, white for Tetouan, red for Marrakech, it has been suggested that Moroccan cities are branded by colour. The alley painters of Fes el Jdid I encountered decorating the streets just before commencement of Ramadan in 2019 had developed their own colour schemes and designs unlike any I had seen anywhere else.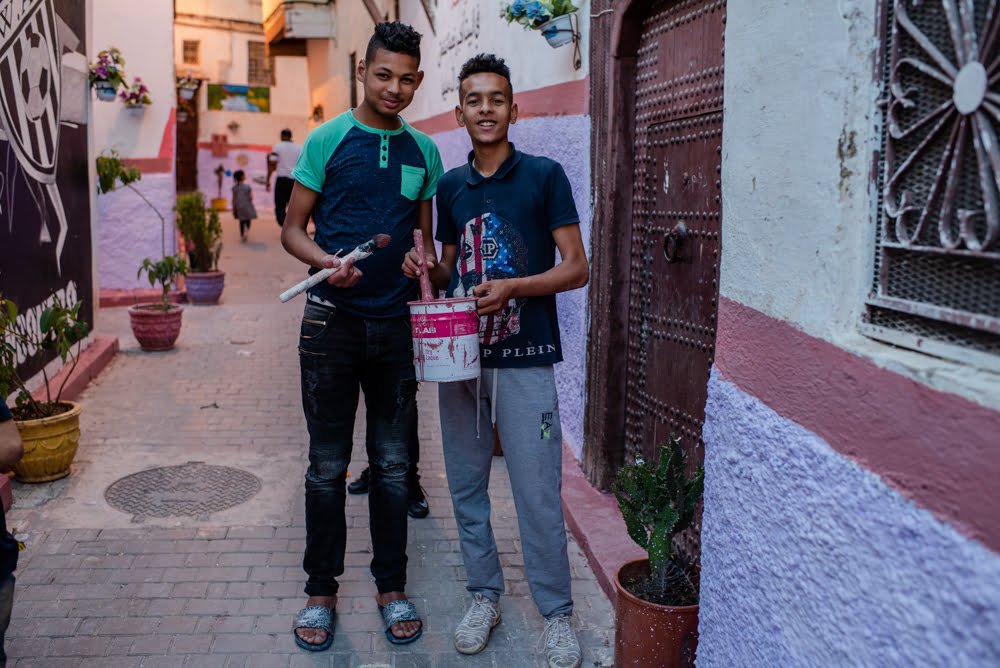 Rather than drawing exclusively upon a traditionally rich Moroccan visual vocabulary, inspiration for murals also came from diverse cultural sources such as several prominent depictions of Charlie Chaplin and what seemed to be an almost Japanese pastoral depiction of a tree in blossom.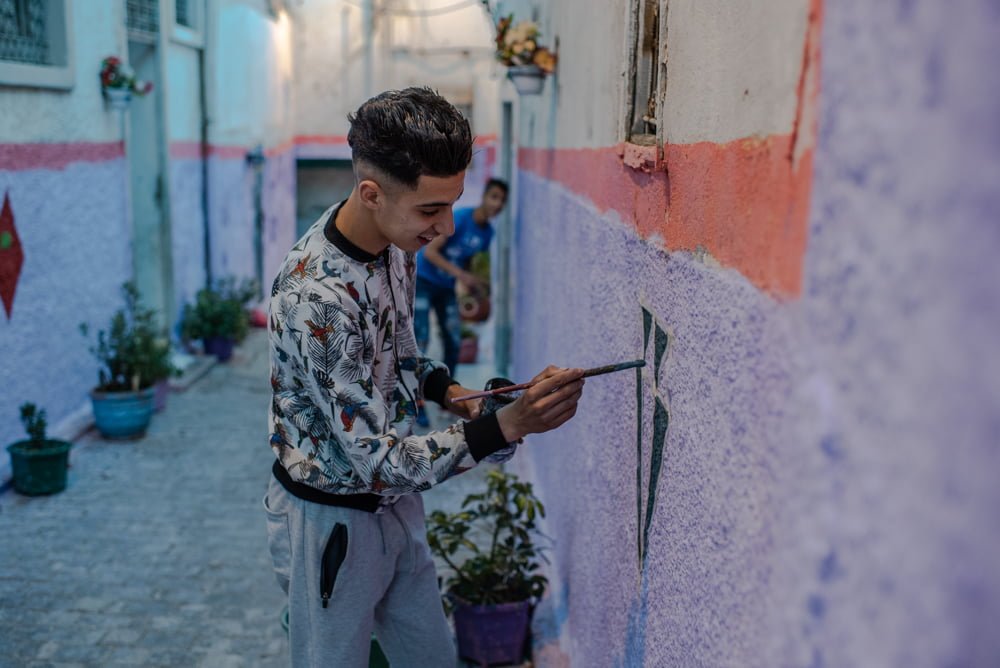 The idiosyncratic repeating geometric patterns appeared to be of local random design though may represent Amazigh ( Berber ) designs or, as referenced in several documents I have read, primitive art from sub-Saharan sources.
The painters, a group of youths and men from that particular locality of Fes el Jdid, told me that they painted a specific area of the city, beyond which other groups of painters made entirely different colours and designs. That some rivalry with other groups existed was evident; at a boundary between localities positive comments about the more conventional art of the other locality was down played and discouraged.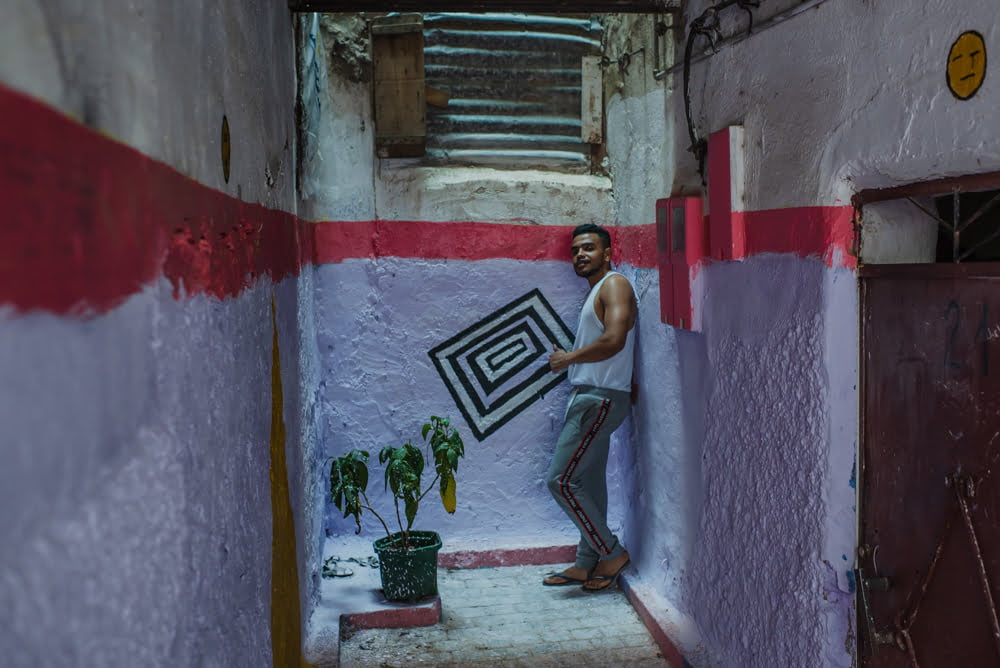 Mixing paint traditionally from limestone and coloured powder in large metal buckets from a central location, templates were used for the larger creations and masking tape stuck onto walls provided form and pattern for the ongoing smaller designs. Colour and mostly geometric shapes were carefully painted onto a universally purple background which rose head-high along the alleys.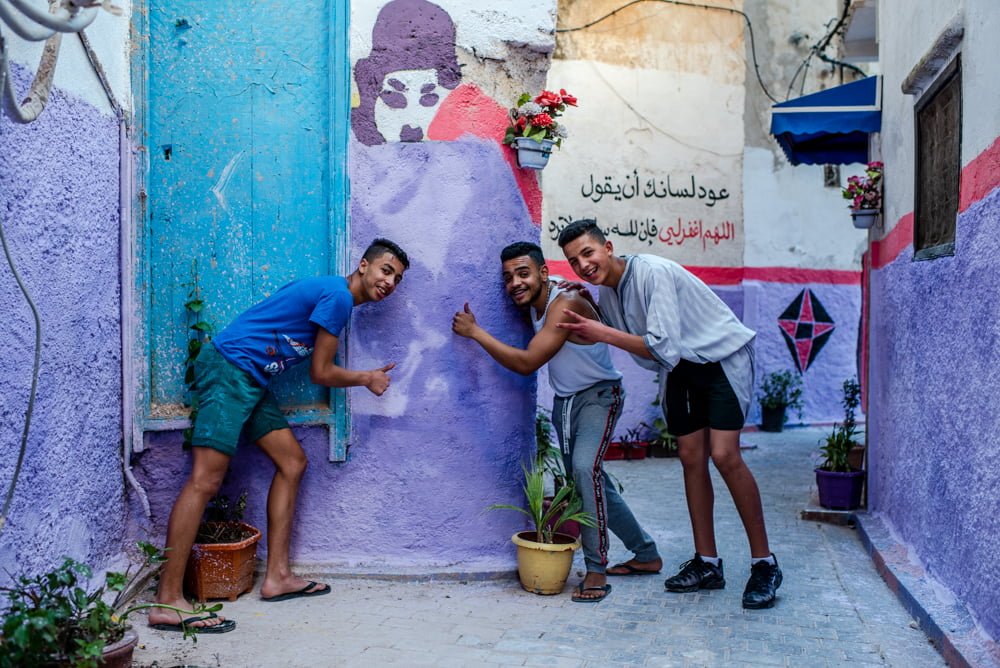 The co-ordinator of the group was Pres Monde,  who has lived all of his life in New Fes ( Fes El-Jdid ). Many local residents assisted with the painting and the activity seemed well regarded as both a culturally relevant and a socially inclusive activity.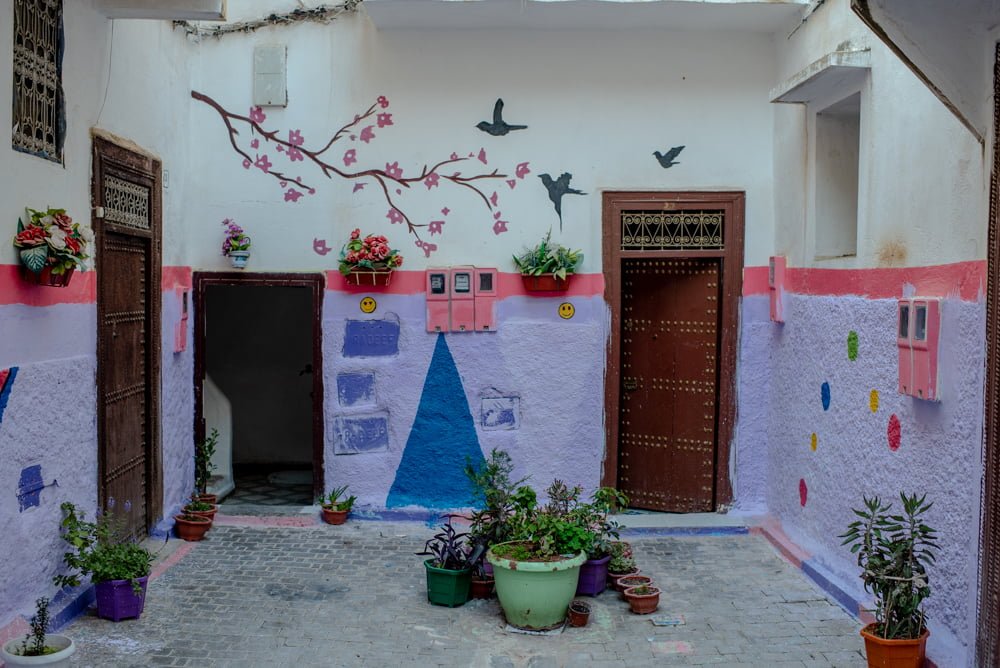 Many adults walking by the painters on their daily business commented positively, and children playing along the alley interacted respectfully with interest and obvious pride.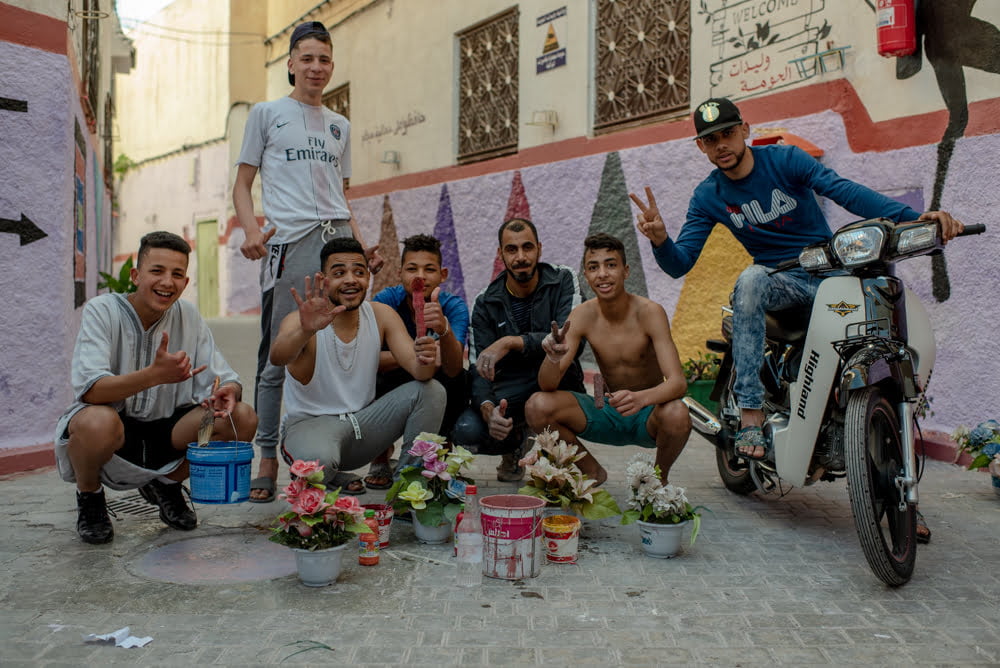 Although part of a major city the locality seemed to have a locally well defined and integrated identity which supported expression of that identity visually.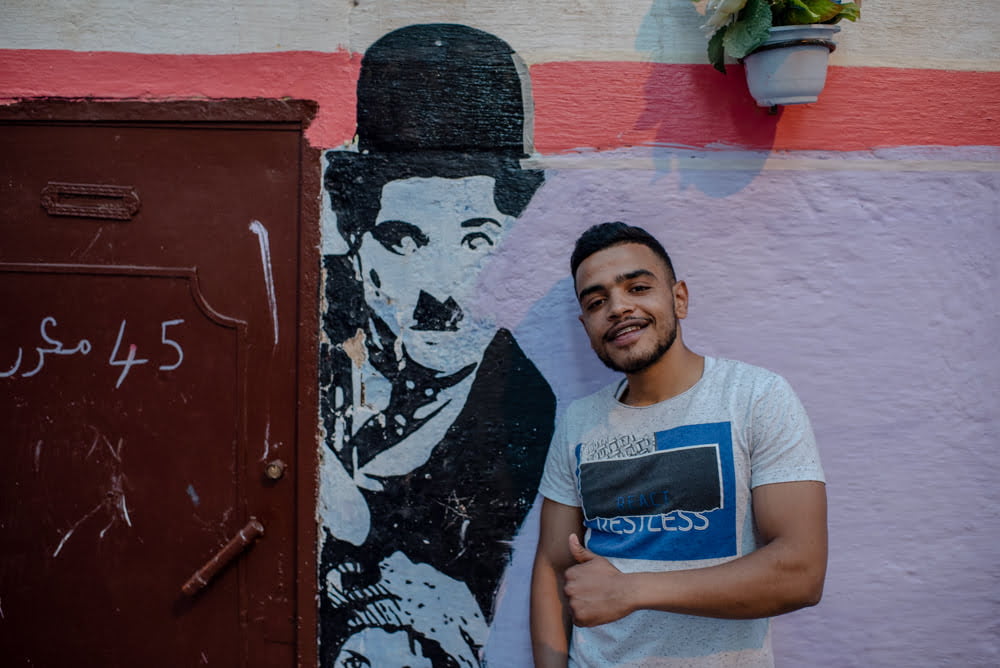 A friend, who has lived in Morocco for many years, described the ongoing work as ' Ramadan cleaning the Moroccan way'. The tradition for painting an urban environment continues alive in Fes el Jdid.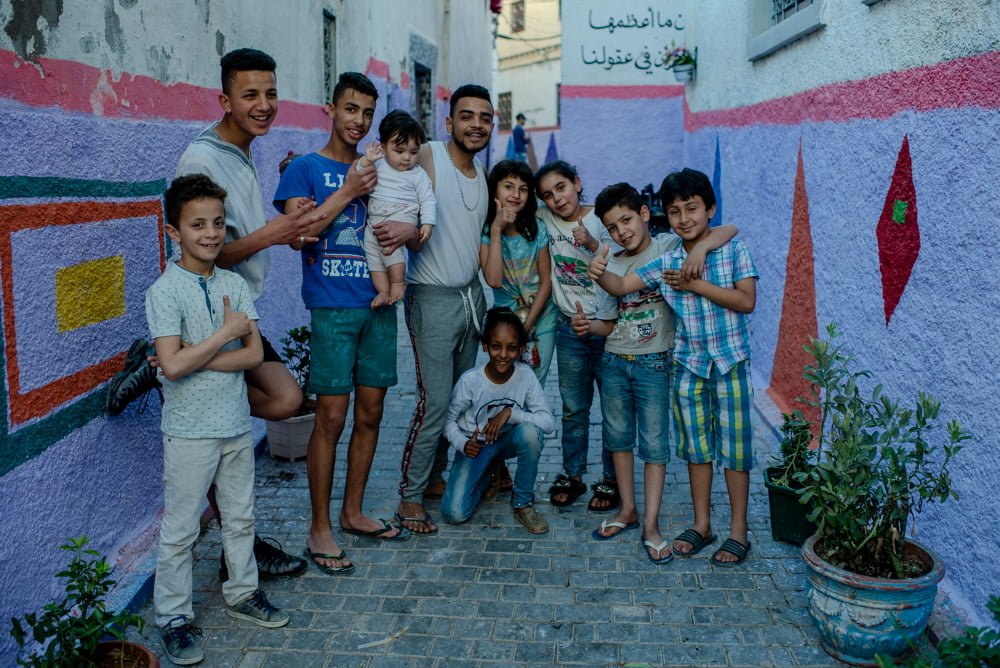 Thanks to Monique Renders for the title.