Buying a new camera with a modern technological profile does not mean that you,  as a photographer,  have not been in a similar situation before.  A camera is just essentially a hollow receptacle ( a box that captures light ),  and the medium,  although changing from the emulsion of film to the plastic and silicon of a sensor and memory card,  may not really be quite so different either.  There is perhaps an ultimate equivalence in purchasing a medium format digital camera to replace a film medium format camera.  There may also be a surprisingly similar equivalence to swapping out a large format film camera for a medium format,  digital camera,  such is the quality now obtainable.
To explain this more fully it is necessary to quickly go over the early years of my interest in photography.  The first camera I purchased was a Praktica LLC,  a hefty Geman semi-automatic brick of a camera which I quickly changed for a Pentax MX.  The Pentax was far smaller,  and despite being smaller,  much better constructed and,  like rare a jewel,  delighted both visually and functionally.
My interest was in the photography of landscapes and urban scapes,  later to be complemented by an emerging interest in people and their lifestyles.  I initially explored beaches such as Kilve and that dramatic north Somerset coastline,  as well as the granite landscape and scintillating light of west Cornwall so beloved by Barbara Hepworth and her artistic companions,  enjoying finding interesting form and texture in natural environments.  It became somehow possible to explore both the visual appeal of landscape and to find some relevance and association within those forms of its inhabitants and their customs.
My interest was always to shoot monochrome film and my craft graduated into making a home darkroom to develop my own film and print my own images. I enjoyed forays into literature which provided a wealth of inspiration and knowledge regarding the 'greats' of photography.  I instinctively graduated towards the American large format black and white photographers who documented so much of American culture and landscape on the backs of their ground glass screens.
Overwhelmed with both the visual curiosity of these photographers,  their larger than life lifestyles and their technical competence I aspired to match that quality and to some extent their life experiences.  I began a journey into ever increasing format sizes,  working my way through medium format and eventually into large format.  I used many cameras including a Yashicamat,  Mamiya TLR,  Mamiya 6,  Mamiya 7,  Bronica ETRs and SQa series and finally  my favourite series the large Fuji 6×9 rangefinders.  My film stock remained traditionally Ilford with some forays into Fuji Acros film later.  At the same time,  as my film formats crept up,  so my enlargers had to keep up,  and I purchased several Durst,  then a Meopta 6×9 enlarger for the Fuji rangefinders before settling on a LPL 5×4 as I went into large format.  This lovely enlarger was accompanied later by a 7×5 De Vere bench top enlarger and a 10×8 De Vere floor standing enlarger as I acquired even larger film cameras.
I struggled to learn the zone system,  following Ansel Adams to the letter,  contracting and expanding film developing times to match the subject brightness range on any given day,  diligently using a Pentax spotmeter and placing shadows into Zone 3.  I used slow film,  some staining developers,  though mostly Ilford Perceptol whch gave beautiful grain and a softer contrast curve.  I learnt f-stop enlargment timing courtesy of Gene Nocon,  pre-flashing film paper to cope with extended contrasty negatives,  and archival fixing.
My reading and studying of photographs included Adams,  Edward Weston, Minor White,  Paul Strand,  Paul Caponigro, Dorothea Lange, Walker Evans,  Irvine Penn,  Richard Avedon and others.  This self-learning was supported by joining Bridgwater College for a City and Guilds Documentary Photography course,  where the female tutor in the first year was an American photographer who tought us about Roy Stryker and the Farm Security Administration,  the organisation founded by Roosevelt to document the poverty and  lifestyles of America under the Dust Bowl depression of the 1930s.  Documentary photography appeared to have a salutary and benevolent aspect to it,  far removed from the apparent lightness of fashion or other forms of photography.  Or so I thought.
I began to also adopt the other apparent penchant for a creative lifestyle, that of travelling,  and spent much time on my holidays from my employment in the south of Spain,  photographing whatever of the culture I could find.  I centred these travels on the writings and poetry of Federico Garcia Llorca,  and searched for flamenco and gypsy lifestyles,  concentrating both actually and metaphorically on the search for Cante Jondo,  the specialised form of flamenco which deals with the tragedies of the gypsy lifestyle, their generic sufferings and the considerable prejudice against gypsies and their lifestyle.  My son and I journeyed down to Andalucia for a number of years to enjoy Semana Santa,  the colourful catholic Easter ceremonies.   On my own I travelled to Granada,  Cordoba,  Seville,  Jerez de la Frontera  searching for corales,  gypsy communities in cities,  before these old communities were relocated to ghettos on the outskirts of the cities.  Over one All Soul's weekend I travelled from the cemetery at Comillas in northern Spain to the cemetery at Tarifa at the very southern tip, documenting a weekend of mourning within a catholic diaspora.   I ventured further into Spanish culture,  undertook Marian pilgrimages and developed an interest in the Spanish Civil War,  independently visiting historical sites to document what visibly remained of this terrible conflict.  I was intrigued and this interest haunted  me for a number of years,  stimulating return trips to atrocity sites,  former concentration camps and the locations of battles.  This was unusual for me;  war had never featured in my visual or intellectual vocabulary previously.
When I eventually retired from my nursing career,  I decided to travel further than Europe and visited India and Morocco for long spells documenting ritual and worship in each country,  in India focussing on festivals and custom along the river Ganges whereas in Morocco I explored the Sufi brotherhoods and their cultural relationship to spirit possession and healing.
Somehow in this process my photographic practice inexorably shifted from analogue to digital,  I stopped using film and my darkroom practices also ceased.  I was perhaps a skilled analogue printer,  always choosing to use archival fibre papers,  enjoying classic brands such as Seagull,  Agfa Record Rapid,  Ilford Galerie.   My last analogue exhibition was of a Marian pilgrimage from Seville to Rocio held at Bridgwater Arts Centre.  The decline in my film useage also accompanied a change in artistic sensibility;  I was still documenting urban and rural environments in an organic abstract way with my Fuji film rangefinder though beginning to clumsily shoot some documentary photography.  This reduced as I moved to digital,  shooting full frame Sony and then Canon digital cameras and I transitioned fully to a colour person-centric representation of my world.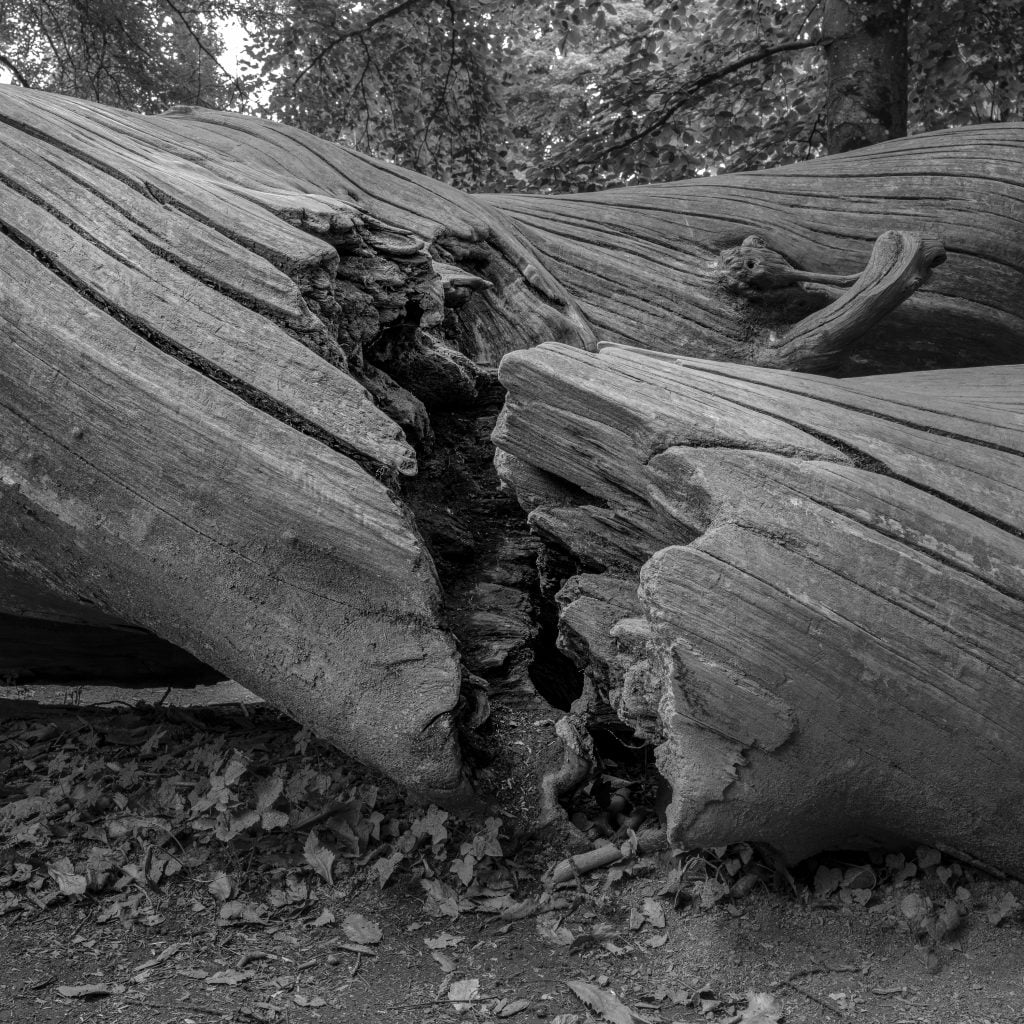 During the  months of Covid,  acquiring the Fujifilm GFX 50r seemed like an acknowledgement to slow down a little,  to reflect upon and to consider my photography and potentially reverse some of those changes from slow landscape work to roving freely around sub-continents.  Although it can potentially be used as a 'street camera', the Fuji's strengths seem to lie in a more considered appreciation of landscape and documentation of culture and people.  Its ability to render detail and texture is remarkable and although can be used handheld it rewards being mounted on a tripod.  It competently replaces my old Fuji 6×9 rangefinders and even my 5×4 Ebony camera for quality of image,  ease of use and,  more elusively,  photographic 'feel'.  As for replacing my 7×5 Canham and 10×8 Gandalfi Precision,  it is a more complicated situation as larger format film cameras have organic qualities which are more difficult to quantify and I would welcome using these cameras again at a future date,  contact printing the large negatives.
These are some images I have taken recently with the Fuji GFX 50r,  and the first images taken on a tripod with this camera.  I believe they fit comfortably within the style that I used to love so much with medium format,  and even large format,  film cameras.  Although film simulations are never entirely congruent,  there is a range of old film-type simulations built into this Fujifilm camera,  and also which certainly can be applied after the event whilst working on a computer,  and I have been able to replicate something of the Fuji Acros film character in these images.
As I become older,  something has to change in my approach to photography within a world which has become more challenging.  Firstly Covid and now the conflict within eastern Europe will leave indelible marks and changes within the world.  Visually exploring India or Morocco in a still Covid – dominated world currently no longer seems feasible,  and my increasing age and health issues also suggest limitations .  The recent IPCC climate change report also predicates against much future travel,  as global warming and responsibilities around carbon emissions begin to limit our gaze into travel and foreign cultures.
The natural colour and emerging character of the societies I have spent so much recent time within,  lifestyles which are well suited to capturing in street-style photography,  is not found in the UK.
So what remains as I enter my 65th year,  re-emerging from a long Covid slump and a period of illness which still stubbornly rumbles on?  Where to go artistically and creatively?  Whether to revert back to a landscape style of photography using the Fuji as a substitute for the wooden field cameras I used to enjoy using,  or developing a hybrid style of some landscape and some documentary?
As I decide the route forward,  I will revisit some of those earlier trips, experiences and cultures;  there is a considerable body of work I have not brought into this blog,  images from Spain,  India and Morocco,  and some stories to tell regarding them.  Whilst I consider these historical works and bring them here,  I will probably spend the summer in the UK documenting something of its landscapes and consider returning to other cultures in the winter and next Spring.   It may be possible to arrange some exhibitions to display some of those works though exhibitions are expensive and require considerable work.  As I have become older,  I see so many multiverses regarding a kaliedoscope of rich options and opportunities;  all that really remains are the vital requirements of health,  motivation,  some self-belief and the rich serendipity of a currently tortured world to explore them.
If I were to be asked honestly to describe them, my wishes would be to travel further north along the Ganga until I reach its source at the icy cavern of Gaumuk,  explore the Sufi shrines on the Atlantic coast of Morocco and the see famous pilgrimage around the hinterland of Essaouira,  and then to venture a little further into Africa.  What is there really to stop me?
Images taken recently of a fallen sweet Chestnut tree at Fyne Court gardens,  Broomfield,  Somerset.