Assi Ghat is the southern most ghat in Varanasi where the Rivers Assi and Ganges join in confluence. It is a quiet ghat, popular with students from the close by Benares Hindu University, Hindu worshippers who bath before paying homage to Lord Shiva in the form of huge lingam situated under a peepal tree, and tourists who desire a quieter experience than that in central Varanasi.
Its origin is again bound up in Hindu folklore. The first legend states that after slaying Shumbh-Nishumbh, goddess Durga threw her sword away, and where it landed resulted in the emergence of a big stream ( the river Assi). Secondly, legends say that Lord Rudra was furious with Asuras. This fury has led him to slay eighty Asuras in a day. Eighty in Hindi would translate to Assi. So the place where these Assi (eighty) Asuras were slain, has been named as Assi Ghat.
The ghat has in recent years had many of its steps concealed under alluvial silt and this mud continues further south until the Ganges reaches the pontoon bridge and semi-constructed new bridge which crosses from Samne ghat to Ramnagar Fort. The deposition of silt is a recognised problem ( see ) and the stretch of riverbank is mostly a wilderness area of churned mud where water buffaloe roam, intersected at times by houses which overlook the river, Sant Ravidas Smarak Park which provides a quiet area, the polluted Assi river itself and some hotels. The Nagwa Road, a little inland, leads from Assi onto the Ramnagar Road.
The following photographs have been taken along the Nagwa Road.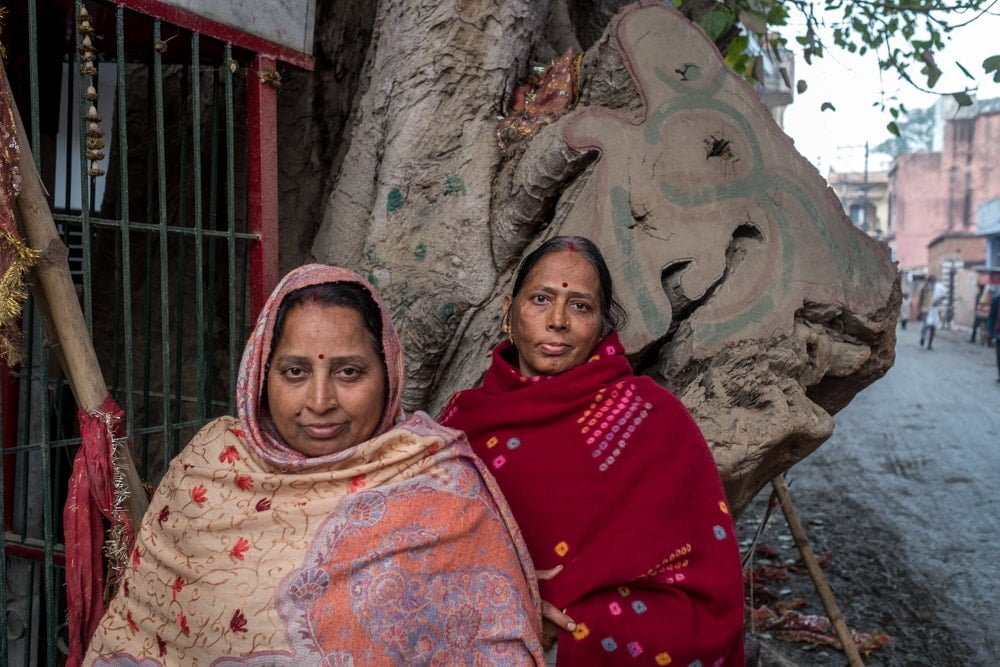 Two women at a shrine.
A photograph of a young boy in the clothes of mourning for his recently deceased mother.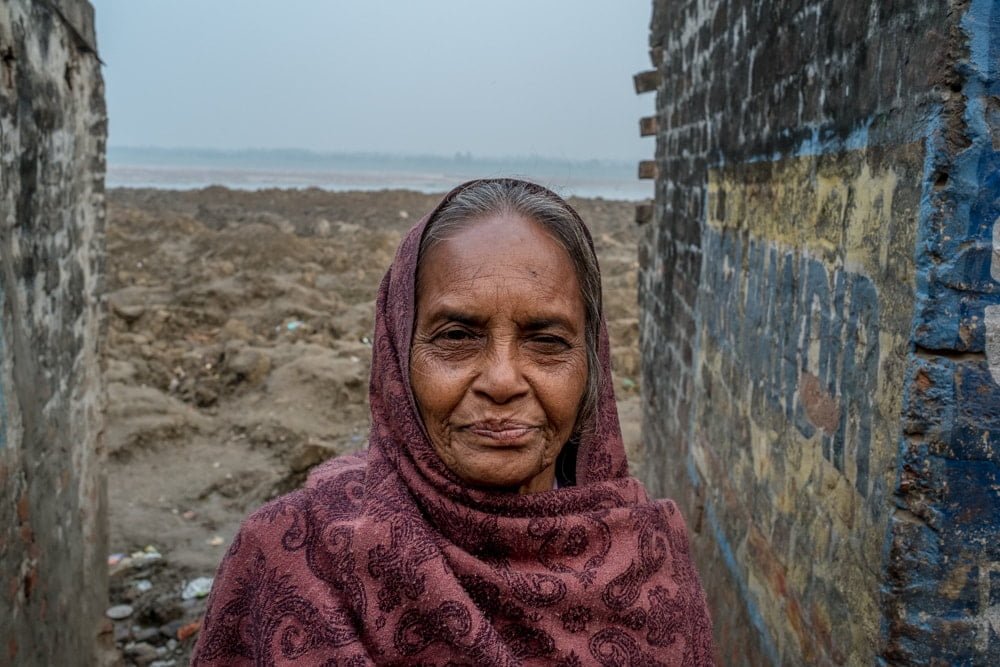 The grandmother of the young boy.