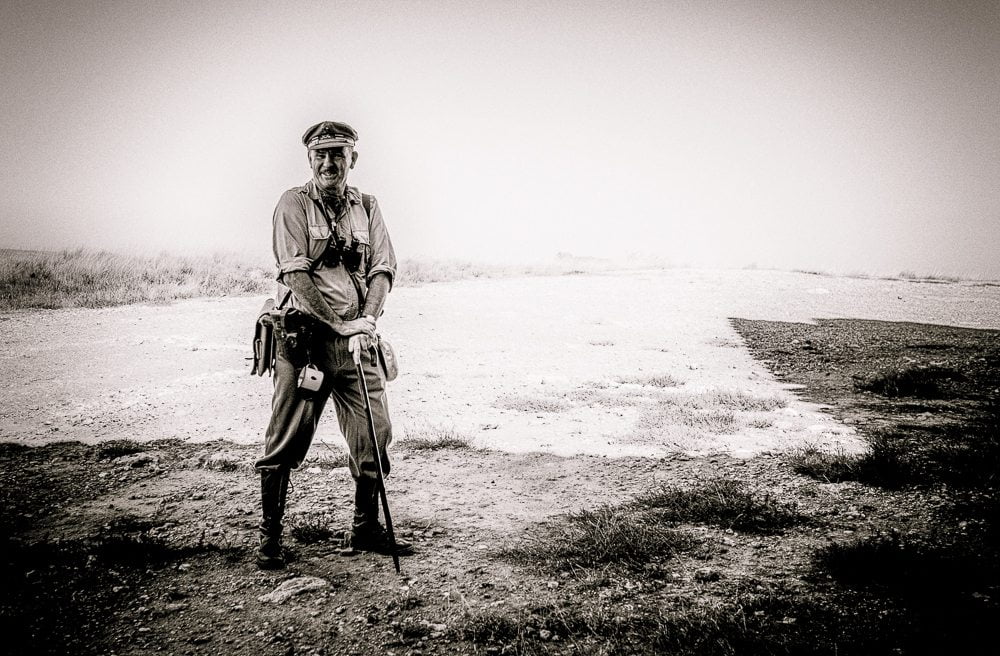 I would like to suggest that a new photograph of a resting Republican officer taken by Gerda Toro has been discovered in a suitcase of negatives until recently lost somewhere remotely.  Sadly,  the truth is this is a photograph taken on the International Brigades Archaeological Project I attended in August 2015 and portrays Alan Warren as the group rested in shade at a site near Belchite,  Aragon.
Alan, who offers expert Spanish Civil War tours of the battlefield sites of Catalonia, Aragon and Spain in general, joined us for several days,  dressing in costume for some of it.  His website is here .
The mention above to a lost suitcase is a direct reference to photographs indeed being found in a suitcase in Mexico.  In December 2007, three boxes filled with rolls of film, containing 4,500 35mm negatives of the Spanish Civil War by Robert Capa, Gerda Taro, and Chim (David Seymour) —which had been considered lost since 1939 —arrived at the International Center of Photography. These three photographers, who lived in Paris, worked in Spain, and published internationally, laid the foundation for modern war photography. Their work has long been considered some of the most innovative and passionate coverage of the Spanish Civil War.
An exhibition of this work is currently running in the Central European University, Budapest ( Robert Capa was Hungarian born ) and a film , directed and written by Trish Ziff, is also available.